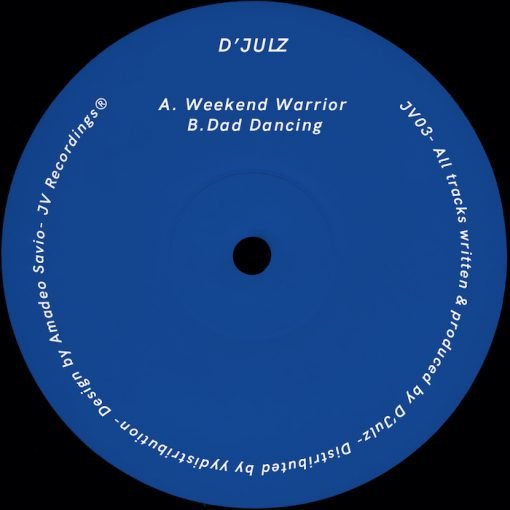 Artist : D'Julz
Label : JV Recordings | JV03
Styles : House
Format : 12″
New release of the renowned Parisian producer D'Julz on his label JV Recordings.
For this third EP, D'Julz shows once again his love for the dancefloor. Smooth, deep and sensual, the latest two-tracker release of the producer will bring the happiness that we need so much.